Lateral Arm Awnings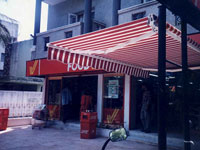 Lateral Arm Awnings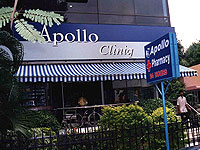 Lateral Arm Awnings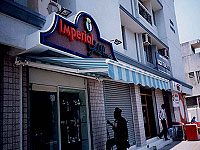 Lateral Arm Awnings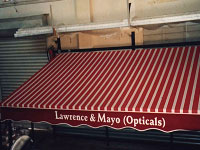 Lateral Arm Awnings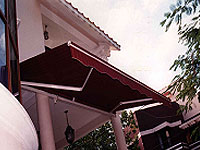 Lateral Arm Awnings
Mono – Bloc ready to install folding arm awning. Components are mounted on a 40mm square tube which makes the awning very safe to gusts of wind. The arms are made from heavy duty aluminium section with one or two springs, integrated in back arms to guarantee tension of fabric in all projections. Operation by means of a gear box ( ratio 1:7 or 1 : 13 ) with removable handles. Gear box ratio and number of springs depend on awning projection. Slope is adjustable between 10 degrees and with special brackets the slope can be adjusted up to 80 degrees.
Ideal for balconies, terrace and shop- fronts for providing extra protected space.
Width
5920mm ( 19' 5 " ) Maximum ( in one pre – assembled ready to install module ).
11710mm (38' 5 " ) Maximum ( in two modules to be assembled at site . )
Sloping
1500mm (4' 11 " ) ( Minimum )
3500,, ( 11' 6" ) ( Maximum )
Fabric
Acrylic or PVC . The acrylic fabric is Pearlguard treated for stain & dust repellency. The fabric is UV resistant and colour fast.
Options
Electric motor ( with or without manual override ) with option of remote control.
Automatic devices : Sun and Wind control systems.
Hood : To cover the gap between the roller tube and wall to avoid water seepage.